Monte Egitto' old oaks and caves "Grotte dell'Angelo"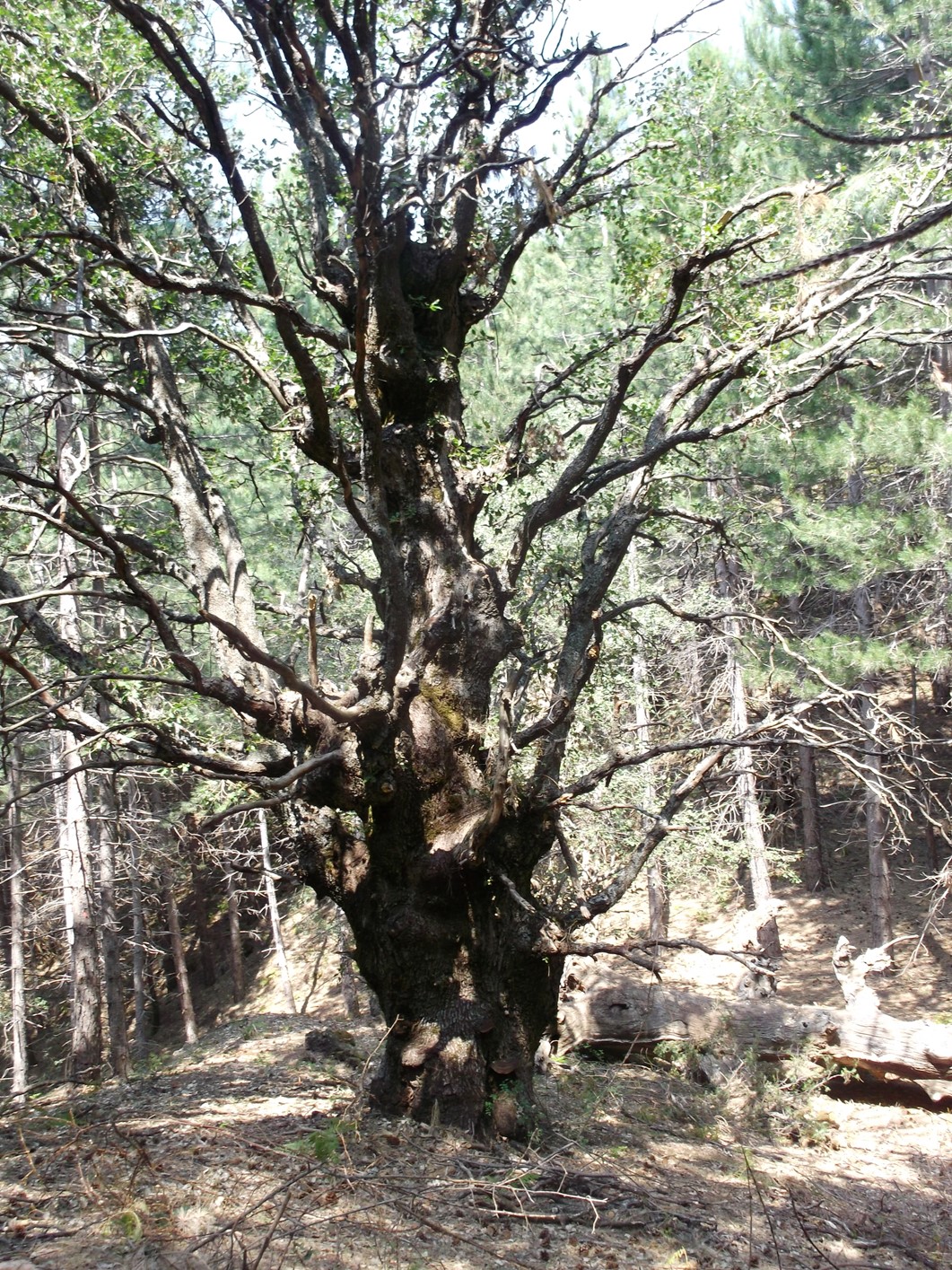 It is one of the most evocative excursions of Etna: starting from the Piano dei Grilli, you can climb the sides of the Mountain through evocative landscapes characterized by a constellation of ancient extinct volcanoes rich in vegetation, and recent lava flows (eruptions 1842, 1763, 1651) . The vegetation is extremely varied: the Etna endemic broom woods, downy oak and larch pine stand out; also Betulla dell'Etna stains are present. The variety of vegetation that abruptly alternates with the recent castings creates striking landscape contrasts. A panorama that spans the whole of eastern Sicily (Monti Nebrodi and Erei) accompanies towards Monte Egitto.
This ancient volcanic cone has been surrounded in the past by lava flows that spilled on the west side of Mount Etna.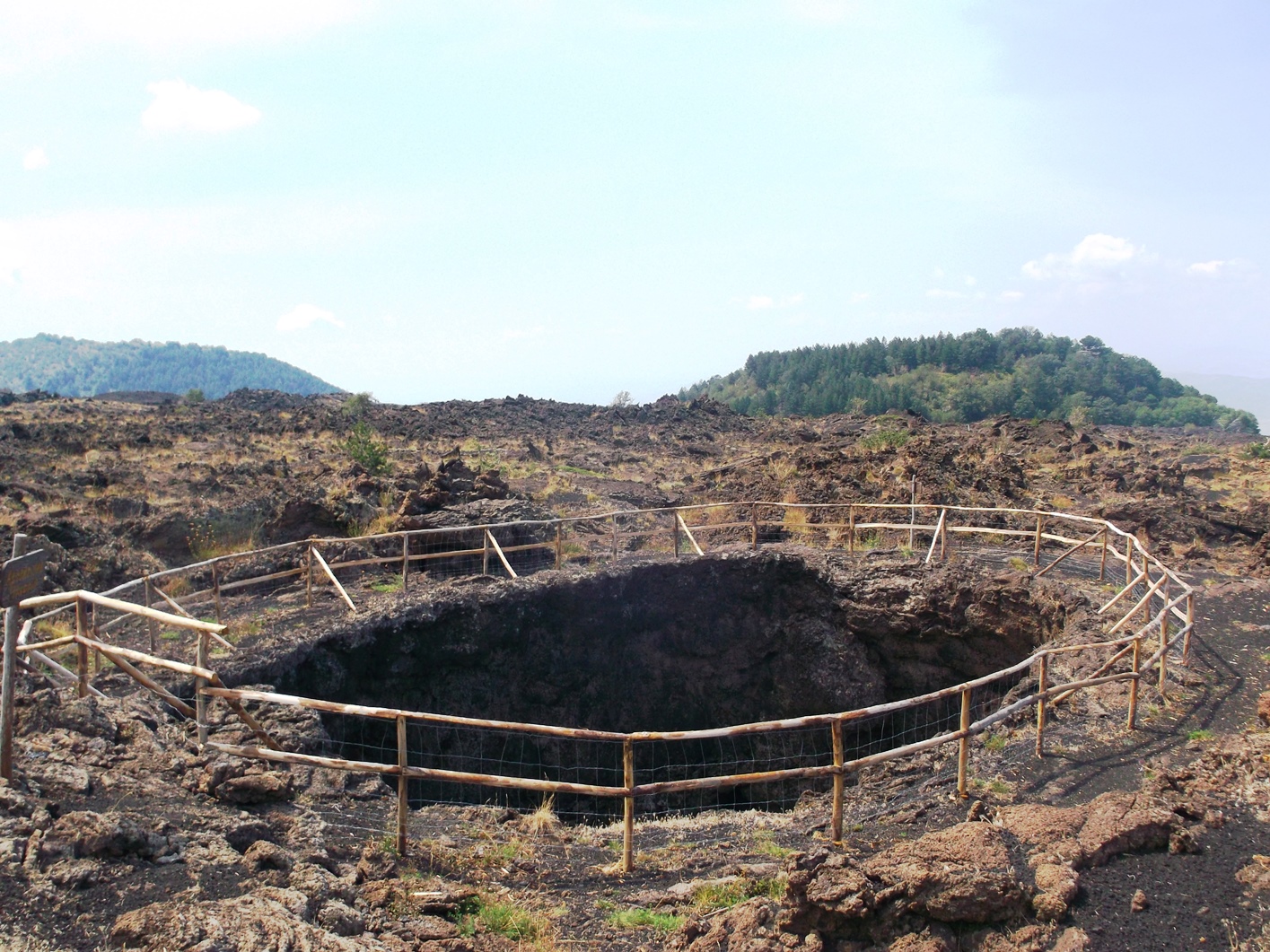 The volcanic cone then rises like an island of forest in a sea of ​​lava. Particular natural conditions have allowed the proliferation of a very old oak wood, some of them are very majestic and imposing, being ancient specimens several hundred years. Some oaks lie stretched out, now dead, inside the volcanic cone. The evocative aspect of these oaks with varied and twisted shapes, and the intact naturalistic context, create a fairytale atmosphere. Continuing on the path you cross the rope "pahoehoe lavas" of 1651, among the largest of Etna, finally reaching the imposing vertical volcanic wells called Grotte dell'Angelo.