The Horatio Nelson's Castle
King Ferdinand III, grateful for the help received by the British admiral Orazio Nelson, on the occasion of the revolution of Naples (1796) that had endangered the throne of the Bourbons, with decree of 1799, using the usurped powers of the "Regia Legazia "Gave him the landed properties and the Monastery, creating him Duca di Bronte, with feudal powers over the aforementioned country. With this decree ceased the function of the Monastery. The descendants of Nelson, in the collateral line of the Hood-Bridport, since he had no heirs direct, from that date they managed as private property all the ducea.The friars had already restored t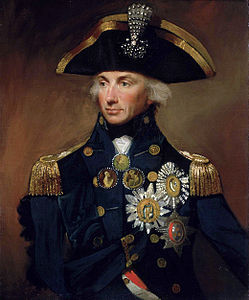 he factories and the church in the part saved by the earthquake, but moved to Bronte, founded there a new headquarters that, as we said, lasted until 1866. This new building for years, after that date, functioned as a municipal seat, but has now disappeared altogether, suppressed by the hunger for reconstruction.
The remains of the Basilians in Bronte are still the Church of S. Blandano and some residues in the country's toponymy. The new owners of the old Monastery did not limit themselves to administering the great extension of land, but they had for the whole century. XIX great influence on the political and administrative events of the City of Bronte, boasting feudal rights over it, only nominally ceased with the Constitution of 1812, but practically continued throughout the past century and beyond. In fact, they were interested in the notorious cases of the Bronte massacre operated by General Nino Bixio in 1860, sent by Garibaldi to quell the revolution resulting in a bloodbath. The lucky descendants of Nelson, from the beginning of the last century, annually came to live, for some months, in the old Monastery, renovated in the residential part in a sumptuous residence equipped with all the comforts. A crowd of clerks, peasants, tenants, service staff and administration populated the old Benedictine monastery which, in the front, revealing the presence of the great new lord, adorned the Italian flag flanked by English.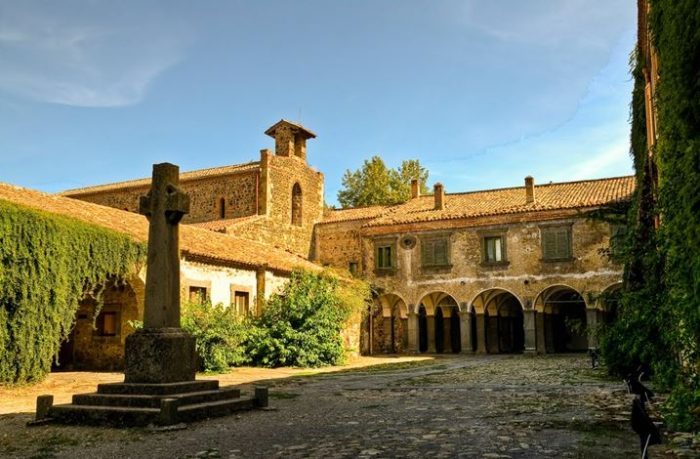 So there lived life for a century and a half. The penultimate adventure of the vast plague was the expropriation by the Italian Government, on the occasion of the last war and the assignment of the immense property to the Ente Riforma Agraria which built the "Caracciolo Village" on the sides of the castle. I remember the most illustrious victim of the Neapolitan revolution, hanged from the mast of his ship by Horace Nelson The Ente quoted all the property and the population of farmhouses modern and rationally equipped with silos, stables, warehouses and housing. Italy lost the war and the property was claimed by the old owners who knocked down the "Villaggio Caracciolo", drove the settlers and restored their rights and their manner of administration.
An event in recent years has brought the last phase of its history to the old Monastery: the last heir, a good follower of modern theories, sells everything, landed property and buildings, capitalizing the sum of five billion. Privileged and fortunate has been the Municipal Administration of Bronte that has managed to secure the ownership of the building and of 17 and more hectares of land near (1981) with the intent of making it a tourist and cultural place of high interest and prestige.